Our People
College-Montrose Children's Place is managed, governed and operated by a committed, dynamic and highly talented group of individuals who believe passionately in our mission, vision and values.
Our Management Team
The dedicated management team of College-Montrose Children's Place oversees our sites day-to-day, delivers our programs and services and fundraises to ensure we have the resources to offer excellent child and family support.
Corina John | Executive Director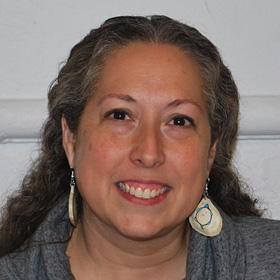 [email protected]
 |416-532-9485, extension 232
Corina was first introduced to CMCP in 2003 as an ECE student during her placement. A few years later she was hired as a Family Support Worker and worked our frontlines for over 10 years. In 2016 Corina joined the management team as the Community Programs Manager. Her passion for connecting with families means you still might see her leading the occasional circle time or parenting workshop. In 2023, Corina got promoted and accepted the role of executive director.
Our Staff
Lead Family Support Workers:
Melanie Robitaille
Marnie Bernstein
Program Staff:
Mercedes Dickson
Romana Huq
Emma King
Intesar Tahir
Breanna Bylok
"The staff here are amazing. They provide a caring, loving, approachable environment."
– Mel, CMCP participant
Our Board of Directors
College-Montrose Children's Place is governed by a volunteer Board of Directors composed of up to 12 community members. Directors are elected to a two-year term at our Annual General Meeting each June.
Patrick Madden | Chair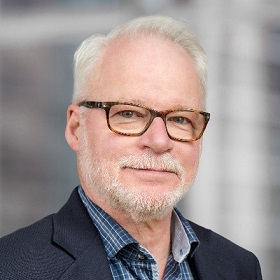 Patrick has been volunteering with CMCP since 2012 and has helped CMCP through two strategic planning cycles.  In his professional life Patrick works as a consultant supporting public sector and not-for-profit organizations here in Canada as well as in Africa and the Middle East.  His areas of specialty include institutional development, planning, evaluation, policy development, performance measurement and results based budgeting.  Prior to his consulting work Patrick spent thirty years working in various components of the Ontario Government.
Robert Spafford | Treasurer and Vice Chair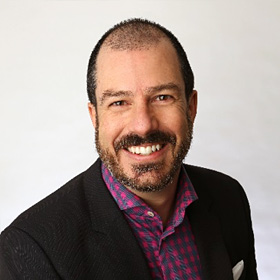 Robert has worked at Cidel Asset Management as a VP, Portfolio Manager since 2006, where he leads the Canadian equity mandates of the Company. Robert obtained his Bachelor of Commerce (Honours) from the University of Manitoba in 1996, and went on to earn a Master of Business Administration (MBA) from the Rotman School of Business at the University of Toronto in 2005. Robert also holds the Chartered Financial Analyst (CFA) designation, awarded in 2002.
Robert is a father of three young boys who have been participants in CMCP programs.
(Board member since 2017)
Laurel Maule CFRE| Chair, Development Committee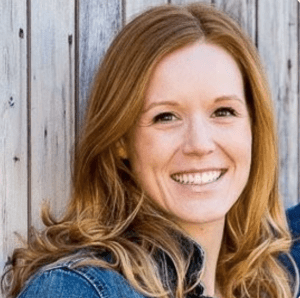 A passionate fundraiser with over 15 years of experience, Laurel has been part of incredible fundraising teams for national and international non-profit organizations including Food Banks Canada and Doctors Without Borders. She holds a certificate in Fundraising Management from Ryerson University and earned her CFRE designation in Fall 2020.
She is a proud Mom to five-year-old son Sterling and two-year-old daughter August. Before the pandemic, Laurel regularly enjoyed coming to CMCP's Shaw Street location and was proud to join the CMCP Development Committee in 2019 and the Board in 2020.
Morten Lave | Development Committee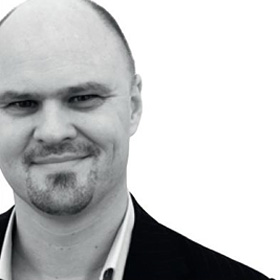 Morten is an independent consultant and an expert in digital and analog design, IC design, firmware and software design and digital signal processing.
He received the equivalent of a master's degree in computer science from Aarhus University in 1990 after completing a bachelor's degree in physics. From 1989, he was employed at TC Electronic in a small R&D department; he implemented software, firmware and DSP code for all TC Electronic products released in the first half of 1990s.
Morten left TC Electronic in 2003 to set up TC Applied Technologies a fab-less semiconductor company focusing primarily on the development and delivery of semiconductors and IP supporting audio networking technologies for the professional and consumer electronics sectors. These technologies include the DICE series of chips and the JET PLL. He served as the CEO of TC Applied Technologies until February 2016.
Morten is now the sole proprietor of All Access Consulting Ltd. working with Canadian and international companies in the audio industry. (Board member since 2017)
Clara Juando-Prats | Program Committee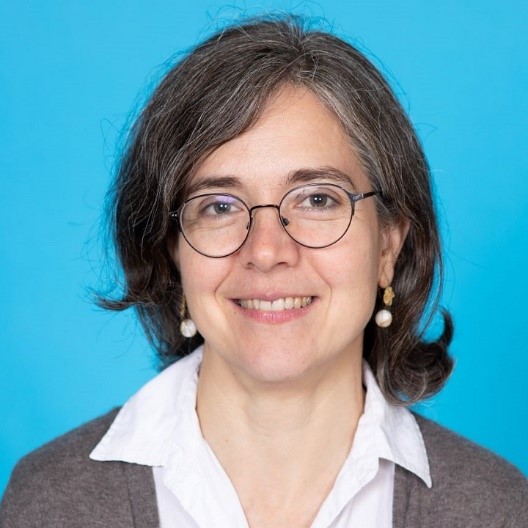 Dr. Clara Juando-Prats is a critical health researcher in the Applied Health Research Centre at the St. Michael's Hospital and an Assistant Professor in the Dalla Lana School of Public Health at the University of Toronto. She is a nurse by background; she completed her PhD at the Faculty of Nursing at the University of Toronto, her MSc at the University of Edinburgh, and the BScN at the Autonomous University of Barcelona.
Her research focuses on patient and public engagement, patient experiences, visual approaches, and socio-critical theory applied to study the relational aspects of the health care system as well as the inequities in the social structure that impact individuals' health. She is working in partnership with Sketch, College Montrose Children's Place, and Planned Parenthood Toronto to impact the physical, social, and mental health of young parents living with low resources in Toronto through an arts-based community program.
(Board member since 2019)
Marzio Silva | Development Committee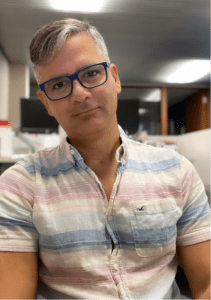 Immigrated from Brazil to Canada in 2000. Marzio has a Bachelor degree in Journalism from Federal University of Pernambuco, in Brazil, College Diploma in Public Relations from Centennial College and Tourism and hospitality Management from George Brown College. Has worked as an assistant for a MP, a MPP and now is constituency assistant for Toronto City Councillor Chris Moise.
Worked for more than 10 years in Canadian television experience. As a TV correspondent for Brazilian Network TV Globo, the biggest broadcaster in South America, has covered events in Canada, Spain, USA and Haiti. Former Volunteer-Outreach Coordinator for CMCP.
(Board member since 2021)
Mirjana Vladusic | Secretary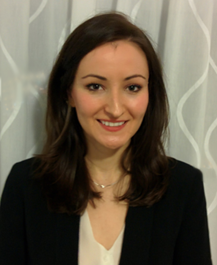 Mirjana is an Associate Investment Counsellor within Burgundy Asset Management's Private Client Group, where she works closely with individuals and families to understand their personal financial circumstances and to design, implement and monitor ongoing investment strategies.
Mirjana graduated with an Honours Bachelor of Arts degree (Economics) from York University in 2007. She received her Chartered Financial Analyst designation in 2018 and is a member of the Toronto CFA Society.
(Board member since 2021)
Abby Wong| Program Committee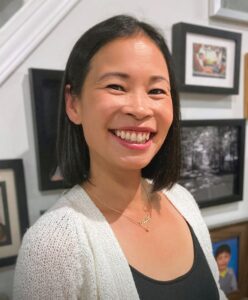 Abby has over 15 years professional and volunteer experience in the nonprofit sector having held various positions in fundraising, volunteer management, and philanthropy. She is currently the Manager of Operations and Grant Administration for the new Definity Insurance Foundation. Previously she worked for the Ontario Trillium Foundation's Partnership Investments program supporting capacity building of the nonprofit sector. She is passionate about social justice and spent years supporting social service organizations.
Abby is a certified Project Management Professional (PMP), holds a Hon. BSc, and Certificate in Voluntary and Nonprofit Sector Management.
She grew up in Little Italy in Toronto and is a mother to two young kids and a pup named Ernie. (Board member since 2022)
Patrick Waller| Development Committee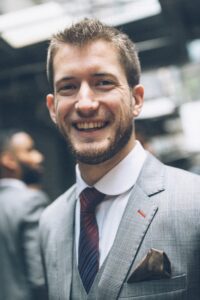 Patrick Waller is a senior marketing executive with over 15 years' experience in brand building & marketing strategy, digital analytics and corporate social responsibility. He currently leads SkipTheDishes Digital Marketing team in Toronto and previously lead OtterBox's Colorado based global eCommerce team. He also has international experience living in Hong Kong running OtterBox Asia's marketing team and Europe with UPS working on the London 2012 Olympic sponsorship.
He lives in Little Portugal with his partner and 4-year-old twins frequenting parks, coffee shops and CMCP.
(Board Member since 2022)