Play and Learn Drop-In
Parents, caregivers and children are welcome to drop in to our program and enjoy our friendly atmosphere.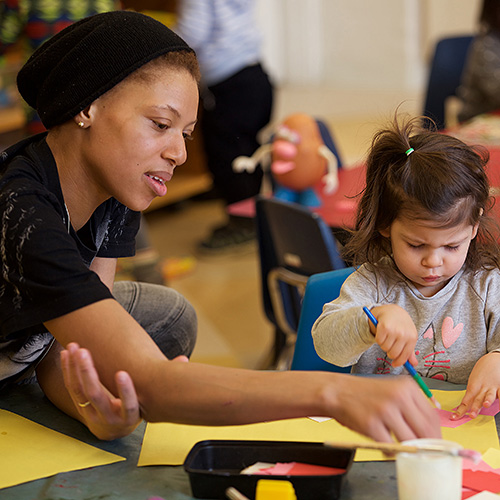 This is a community-based program, designed and planned to facilitate family support and provide a place where children, families and caregivers can interact, learn and play together. Here, children have the opportunity to engage in many structured, open-ended, play-based activities, while families have a chance to expand their social support networks and strengthen their parenting and caregiving skills. Please see the list below for the services we offer during our drop-in.
"Friendly, warm, staff. Age/developmentally appropriate children's activities – SUPERB! EXCELLENT! Met other parents who are now some of my best friends.
– Nga, CMCP participant
Family support and education:
Families can informally discuss a variety of relevant subjects regarding child rearing and child development.
Our staff and/or one of our many community partners facilitate discussions.
Participants are asked to inform us which topics they desire most.
Families connect with staff, volunteers and other families on an ongoing basis.
Information and resources are shared and mutual peer support is developed.
Information and referral services
Circle Time
Snack Time
Resource library
Parent relief and occasional/emergency childcare, and
Caregiver registry
Ongoing Programs/Services
Nurturing Development
Young Parents Connect
School Readiness
Kindergym
Community Kitchen
Mat Chats
Participant Breakfast Meetings
Summer Parks Program
"It is a warm, welcoming environment. The staff are always willing to help new parents. It is a great place to create a support network." 

– Daniel, CMCP participant
Workshops and support groups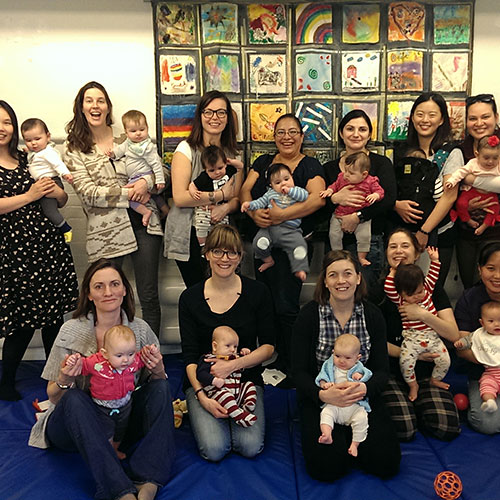 At various times of the year, we offer a range of evidence-based workshops in health and nutrition, positive behaviour guidance and child development in collaboration with our community partners. Here are some examples:
Living and Learning with Baby
Make the Connection (0 to 24 months)
Rainbow Fun
Family Math
Family Literacy
Parenting groups in Portuguese, Chinese and English
Nobody's Perfect
Kids Have Stress Too
Caregiver Training
Peer Nutrition Program
Relaxation and Stress Management for Adults
For dates, times and locations, see our Calendar or call us at 416-532-9485, extension 221.
"This is a place where families can come and play together, learn and participate in workshops and meet other parents, friendly staff – a great community resource." 
– Charlissa, CMCP participant
"CMCP is where I learned how to be a dad."
– Steve, CMCP participant