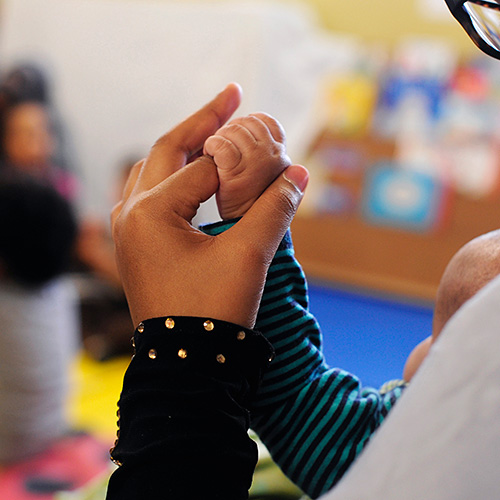 "We walked in and were immediately warmly welcomed by EVERYONE THERE. The staff made us feel comfortable right away. And the parents/caregivers made us feel like we were always part of the group. The community table atmosphere really brings a closeness and a special connection not found ANYWHERE ELSE. And the philosophy 'it takes a village to raise a child' totally applies here."
– Nora, CMCP participant
Our Mission
CMCP is a free family resource program that addresses the changing needs of diverse families. We create connections between children, parents, grandparents and other caregivers in local neighbourhoods with a focus on:
Supporting healthy child development
Promoting healthy families
Fostering mutual aid and peer support
Strengthening parenting knowledge and skills
Breaking down isolation
Valuing inclusion and harmony.
In partnership with families and the community, we provide safe, stimulating learning environments and opportunities for children, parents and caregivers. Children's Place is an open, collaborative organization that values and respects the unique needs and strengths of all families.