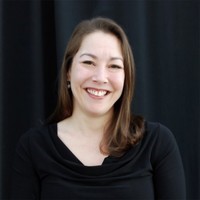 Catherine Fowler Volunteer Award
The 2023 Catherine Fowler Award will be awarded to a CMCP volunteer at our AGM to recognize extraordinary contributions that helped further CMCP's mission. This award is named after Catherine Fowler, who for 8 years demonstrated incredible dedication, enthusiasm and responsibility as a volunteer, Board Member and Board Chair. Catherine is incredibly passionate, dedicated and willing to help out wherever needed. Some highlights of her include her relentless advocacy on behalf of CMCP, demonstrating her immense leadership skills sitting on numerous committees and always being the first one to show up the morning of our Family Fun festival bringing along extra hands to support and making sure every last detail is looked after. The contributions made by Catherine have a had a long-lasting impact in our community, and we will annually honor a CMCP volunteer who exemplifies the characteristics of Catherine Fowler in supporting our organization.
College-Montrose Children's Place Volunteers are an integral part of providing essential services to the families in our community. CMCP volunteers play very important roles in each stage of the programs we provide, from facilitating workshops, to fundraising, to administration work. They are the heart and soul of our organization and it is thanks to them that we are able to give support to our community. 
CMCP is currently recruiting volunteers for our:
Food Bank
Indoor and Outdoor Programs
Board of Directors and Committees

Join our wonderful group of volunteers to support children and families in these programs by filling out an application below.   We have a variety of volunteer shifts available throughout the week and are looking for a weekly commitment.

If you are passionate about community and helping children and families, CMCP might be the place for you! We would love to hear from you. To learn more about how you can donate your skills and time to help our community, send an email to [email protected]
Mahalo, obrigado, gracias, merci, toda, grazie, and thanks to all of our volunteers!
"This position has captivated me through the organization's goal to support and provide resources for children, parents, and caregivers from a variety of backgrounds. I believe that the best thing about this volunteer opportunity is that despite of the pandemic restrictions, I still have a chance to support families during these hard times."
–
Maryiana

, CMCP volunteer
Volunteer
To volunteer with a fantastic team and have an incredible impact in the community, please submit a completed volunteer application to

[email protected]